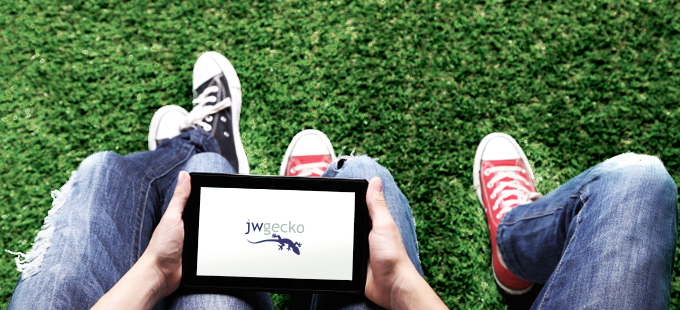 AVETMISS Done is a simple and cost-effective online student records system designed to enable an RTO to comply with mandatory record keeping requirements, report "Total VET Activity", and process funding claims.
AVETMISS Done is available as:
A self-contained student management system

An add-on component to the JWGecko suite of online learning management systems

An add-on component to a client's internal systems
As a self-contained student management system, AVETMISS Done is easy to set up and used without any need for support. New clients can start an account by setting up a monthly or annual payment plan and completing an email confirmation response.
Their RTO details are automatically populated from the training.gov.au system. Clients set up their own trainers and locations, and create their programmes selecting components for accredited programmes directly from training.gov.au.
Data can be imported from NAT files sets (from another SMS) plus some simple text files for trainer and award data which is not contained in that format.
The student enrolment and result structure is simpler than any other major student management system. There are "enter another similar item" options at the end of each step to reduce repetitive data entry.
The main dashboard provides a convenient overview of the state of the data, including:

Volume of students

Sales chart

Data quality metrics

Funding status
AVETMISS Done can print all parchment types in known compliant layouts with user customisation options including as logo, signature and watermark images and course-specific extra text.
The AVETMISS export process covers all the major state based reporting regimes used for funding claims, as well as the national format.
Errors are displayed in a tree display, colour coded by severity.
Users can drill down directly from the message to the problematic field, and there are detailed explanations of each error including advice on how to address the problem.
Each error can be ticked off once corrected so the user knows where they are up to.
As an add-on component to our products or the client's own systems, the student data is populated automatically from the main system and AVETMISS Done acts as the reporting engine for the application. It may also be used to create parchments in PDF format.
Getting started
Clients can create an account here and get started immediately.
Feature List
Setup
Simple unassisted setup
Import data from NAT files and supporting text files
Logon using internal, Google or Microsoft account
Set up multiple user logins (with optional admin access)
Interface
Modern low-impact styling with targeted use of colour
Attractive dashboard with all critical metrics
"Add another..." data entry buttons
Recent student and enrolment lists (similar to browser history)
Specific or quick (and broad) searches
Detailed help topics on every page, field and message
User-customisable enrolment statuses and delivery modes
Compliance
Complies and is kept current with all national and state reporting rules
Programme components can be selected directly from training.gov.au data
Direct online USI verification
Print parchments in compliant layouts
AVETMISS message drill-down to the field in error
Track funding scheme value from approval to payment
Retains exported AVETMISS files in the cloud (user manageable)
Technical
Designed as an online product from the start
Can be used stand-alone or as an AVETMISS reporting add-on component
User-managed cloud backup and restore