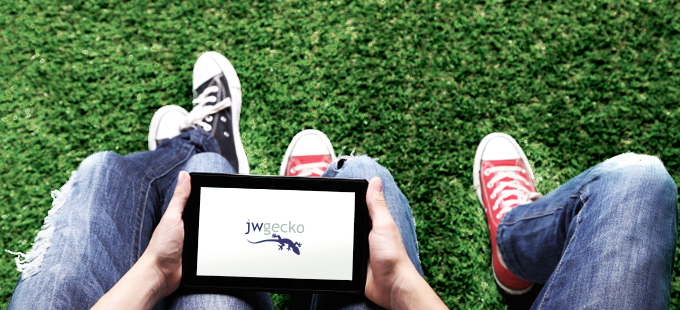 AVETMISS Done! - a new type of SMS
Simple Sophisticated Student Management
We're different - half the buttons, twice the flexibility AND Mobile friendly!

Ever wondered why your current SMS has so many menu items you never use? It's the bits we left out that make AD! the best.

AD! really is different, its a new type of SMS for the VET sector. We are built the way the other systems would be if they had the chance to start again. We use newest platform, technology and tools to deliver you a quick and easy way to get your essential RTO data processing done!
Data can be imported from NAT files sets (from another SMS) plus some simple text files for trainer and award data which is not contained in that format.
The student enrolment and result structure is simpler than any other major student management system. There are "enter another similar item" options at the end of each step to reduce repetitive data entry.
The main dashboard provides a convenient overview of the state of the data, including:

Volume of students

Sales chart

Data quality metrics

Funding status
Is AVETMISS Done! for your RTO?
Are you a small fee-for-service RTO who manages their training 'your way' and only needs an SMS for compliant data retention, reporting and parchment printing.
Are you an established RTO with extensive student management systems which meet all of your core business needs, and just want to add on a specialised API-driven component for extracting AVETMISS files directly from your data
Are you a large RTO using in-house software or non-VET package software to run your student interactions and need a powerful AVETMISS compliant student management system which just does what it needs to?
AD! is simple
We are focused on data agent and remote data entry to collect, clean and manage the data to you need for national and state based reporting. We make report creation and error correction easy with deceivingly simple tools. You manage the students and enrolments, we do the rest.
Easy to get started
Ad! is easy from the beginning, sign up with your own log-in and password using Google Apps of Microsoft Live. Drop in your RTO number and we pre-populate your address, contacts and scope before you start. The clever but simple wizard guides you through the creation of locations, trainers and courses. Within minutes you are up and running.
Easy to use
The design is simple to understand, there are no extra buttons and you chose between an icon or text driven environment. Only two essential functions to learn – put data in with the Enrolment Wizard and get data out with the AVETMISS Export process.
A wizard at enrolment: The Enrolment Wizard guides you through a simple step by step process to ensure all the data is captured and is validated as you go. It's easy for new staff or call centre agents to use and understand - Student Identification > Details > Contact > Enrolment > Financial > Results > Finish… and repeat until done! Web based address lookup, inline USI creation and verification, TGA lookup of codes – every online function we could find to save you some time and avoid errors.

Help is everywhere: Every page and every field has easy to access help right where you need it. There are videos we know you'll need and there are new videos being added each week based on your requests. Our Help is a living thing – always being updated to response to actual current requirements as they change often (sometimes without notice). A quick find FAQ section and a powerful support desk with help suggestions built in complete the most powerful help system in the sector.

Course Wizard: Free-form DIY or the guided 'wizard' experience; you choose! Start with what type of course you want to create (statement, qualification, skill set, etc) and the clever Course Wizard asks only the relevant questions!

Reporting demystified: Generating reports is easy and understanding and fixing errors is too. AD! has easy to read and understand help information based on real experience. The error messages can take you straight to where you need to go to fix the problem – no need to go back to the menu to search for that student with the missing data item – just click and you're there!

Integration built in: AD! was built with integration in mind, virtually every field in AD! is available by our web connector, use it to content to your own software, your CRM, finance system of LMS. It is all there and ready to use.

CRICOS compatible parchments: AD! has provision for entering CRICOS Provider and Course Codes, which will appear on parchments for relevant programmes.
Contact us today
Free AD! Information Sheet
Option to book a free demo
Request a call from our friendly team
If you have any questions about how our products can reduce costs and increase sales for your organisation, give one our consultants a call today or complete the contact form below. We will never pass your information on to a third party.