The second quarterly Training Sector Confidence Survey is now open.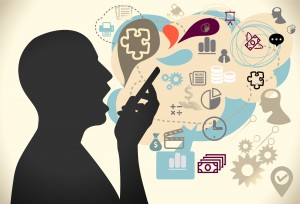 Your opinion counts and we will ensure it is heard.
Take our short 5 minute survey and your voice will be heard by government, regulators and VET Leaders alike.
Start Survey now – Click here to be heard!
The survey closes soon – don't delay!
We were gratified with the response to our first survey, it is clear from the report VET leaders are passionate, knowledgeable and definitely unafraid to express their views.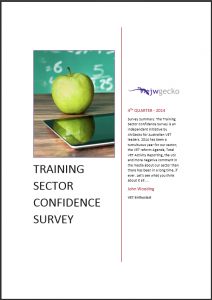 2014 was a tumultuous year for our sector; the VET Reform Agenda, Total VET Activity Reporting, the USI and more negative comment in the media about our sector than there has been in a long time, if ever.
2015 – more of the same? If anything the intensity of 2015 is far greater and the speed of change is even greater.
Click Here or on the document to download the 2014 Q4 Survey Summary.
What's in this Survey:
Standard Benchmark Questions about sector confidence
Impact of USI on business administration costs
Media coverage of VET Fee Help
How is ASQA performing
Who receives the survey results?
Anyone completing the survey
All State and Federal Ministers for Education, Training and Industry
ASQA's Chief Commissioner
ACPET CEO
The report summary includes top line data only.